Customized Accounting & Tax Services
Offering Premier Accounting, Tax, and Consulting Services in Charlotte and Triangle Area of North Carolina
Small Business
Payroll
Bookkeeping
Bank Reconciliation
Monthly & Quarterly Reports
Preparation of Financial Statements for Review, Compilation & Audit
Analysis of Financial Statements
Business & Corporate Tax Services
Specialist in Rental Properties, Gas Stations, Convenience Stores, Medical Practice, and Farmers
Individual
Tax Planning & Preparation
Out of State & Foreign Income
Tax Consultations
Calculation of Quarterly Annual Estimated Taxes
Specialist in Sole Proprietor with Schedule C and Rental Properties with Schedule E
Other Services
Tax Management Consultations
New Business Start-Up Assistance
Worker Comp Insurance Audit
Quick books Support
ABOUT Shah & Associates, CPA, PLLC
At Shah & Associates, CPA, PLLC, we believe in the value of relationships. We view every client relationship like a partnership and truly believe that our success is a result of your success. We are committed to providing close, personal attention to our clients. We take pride in giving you the assurance that the personal assistance you receive comes from years of advanced training, technical experience, and financial acumen.
We provide a variety of services including Income Tax Preparation for all types of businesses and individuals, IRS and State Audit Representation, Payroll Reporting, QuickBooks® setup, support and training, Business startup services, Monthly bookkeeping, Financial statements – making sure your financial records are timely and accurate.
Our continual investment of time and resources in professional continuing education, state-of-the-art computer technology, and extensive business relationships is indicative of our commitment to excellence.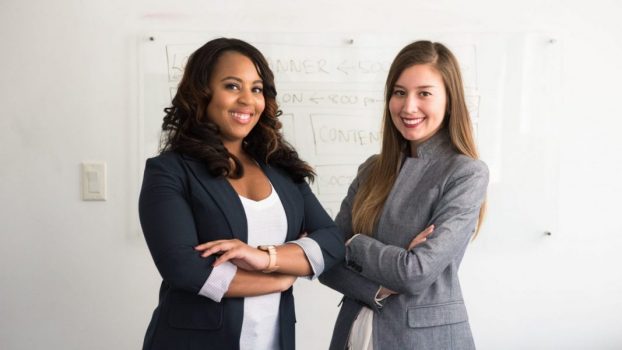 Our Mission
Our mission is to provide outstanding and customized accounting and tax services to meet your personal and business needs. We are full-service CPA firm serving the triangle and surrounding areas.
Professional Service
We are pleased to serve you and gain trust with your financial needs. The most important of all, our partners love to work with people with their best interests in mind. The firm has volumes of experience working through IRS audit strategies and financial issues.
Serving Your Business
Our firm provides support in all areas of business consulting. Let our team guide you with a financial strategy that leads to business growth and success. We guarantee that your business is in good hands at all times.
"I worked with Jigna in Waterloo, Iowa several years ago. She was always prCharlotte, NC 28273ofessional and helpful to our clients she served. She is smart, caring and very knowledgeable."
"I have used Jigna's Tax services and will continue to use her services beyond taxes and recommend her services to anyone for the following reasons:
Very prompt and professional service
Organized and Detail oriented
Strategic and Visionary approach
Willingness to answer and support any queries/questions.
Jigna keep up the good work!"
"Jigna is very professional and listens to your needs as a client. She is caring and willing to answer any questions you may have about your taxes. Jigna takes the time to learn about her clients and focuses on completing a detailed and accurate tax return. I would highly recommend Jigna for all your tax needs."
My Blog
Jigna's blog is a great resource for information on tax changes and tips.
Kirti Shah, CPA
Position
Committed to Your Financial Needs and Maximize Tax Benefits
Kirti Shah is a certified public accountant (CPA), with over 21 years of experience in accounting and taxation. He is serving the Piedmont area. He gained the experience leading his accounting practice serving various size and nature of small businesses. His experience and expertise helped individuals and businesses to maximize tax benefits through tax planning.
He is a member of North Carolina of CPA (NCCPA) and active in the community.
Jigna Shah, CPA
Position
The Utmost Professionalism and Dedication for all Your Financial Needs
Jigna Shah is a certified public accountant (CPA), with over 20 years of experience in accounting and taxation. She is serving the Triangle and surrounding areas. She has earned her experience working at small and large public accounting firms as well as publishing and manufacturing industry.
She is a member of American Institution of CPAs (AICPA) and North Carolina of CPA (NCCPA). In addition to the professional groups, she is also a member of Women Power Networking (WPN) and Small Business Networking Groups (SBN) in the Triangle area. Along with providing accounting and tax services, she is active in the community, leading the audit committee of Holly Ridge Elementary PTA group and serving as a Treasurer of the local Lions Club.
Jigna is a talented professional who knows the tax laws front to back. She's dependable, hardworking, flexible, and will provide you highly personalized quality service.
HAVE A QUESTION? WE'RE HERE TO HELP